WLGH contest finalists present at the Women Leader in Global Health Conference in London
release date:
2019-06-10 18:13
WLGH contest finalists present at the Women Leader in Global Health Conference in London

On the 8th and 9th of November 2018, the Women Leaders in Global Health (WLGH) Conference was held at the London School of Hygiene and Tropical Medicine. WLGH contest finalists presented their ideas for increasing women's participation in a mid-career TDR fellowship. TDR is the special programme on research and training in tropical diseases, hosted by the World Health Organization and co-sponsored by UNICEF, UNDP, and the World Bank.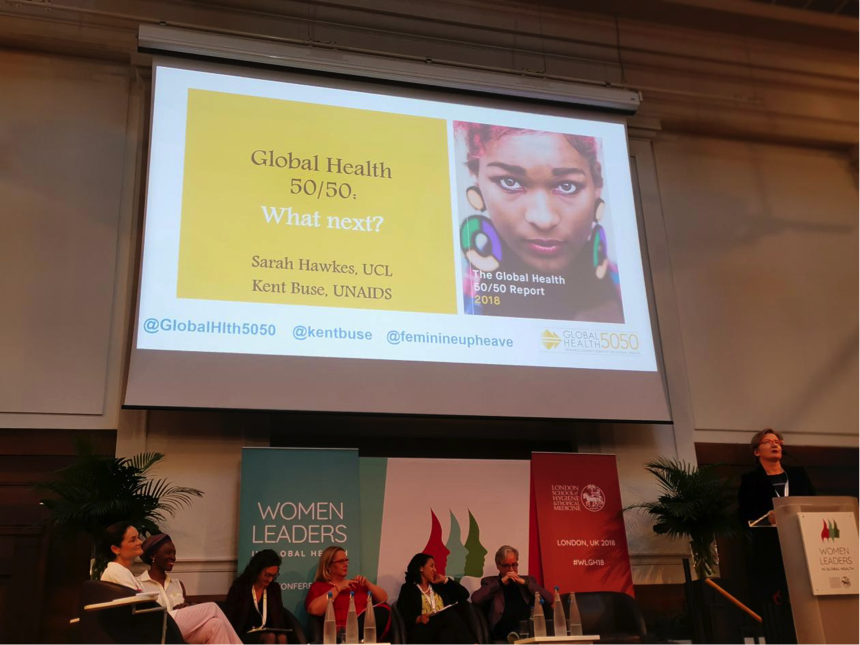 Pic 1: Sarah Hawkes (the far right) is presenting
Pic 2: L-R Mariam Otmani del Barrio (TDR), Joe Tucker (SESH director), Helen Anyasi (contest finalist), Grace Gabagaya (contest finalist), Ewen Liu (UNC student, contest organizer), Shufang Wei (SESH member), Alejandra Leyton (contest finalist) and Pascal Launois (WHO/TDR representative)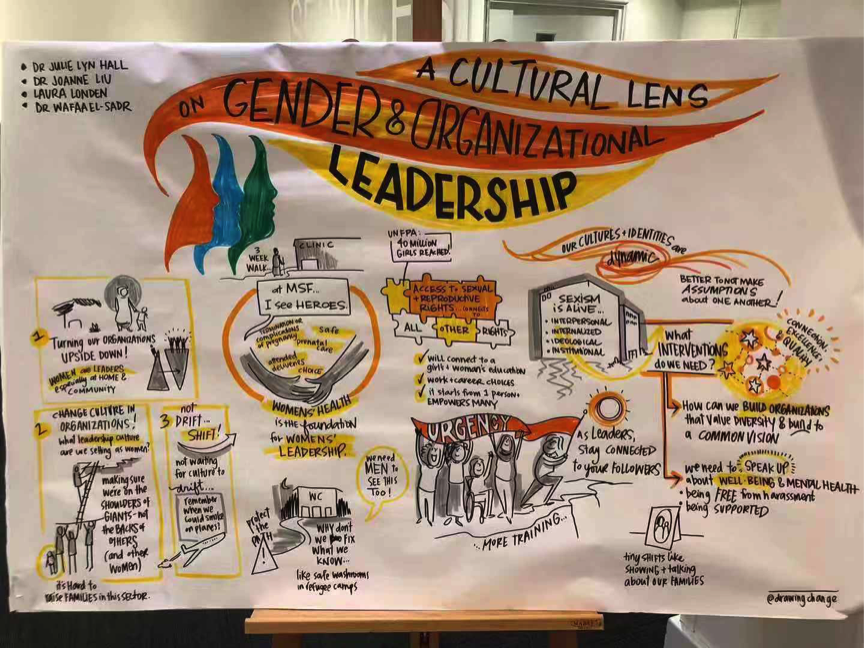 Pic 3: Presented by Dr. Julie Lyn Hall, Dr. Joanne Liu, Laura Londen, Dr. Wafaa EL-Sadr
Helen, one of the finalists of the WLGH'18 Crowdsourcing Contest, and an alumni of LSHTM who is currently working on a PEPFAR-funded HIV-TB Project in Nigeria, shared her reflections on the contest and conference. Here blog follows:
Crowdsourcing Contest at WLGH'18

I must admit that I'd never heard about crowdsourcing before I entered the Women Leaders in Global Health 2018 Challenge. The challenge was spearheaded by a team at SESH Global, an organization that designs creative, suitable, and effective health services using crowdsourcing contests. In conjunction with WHO/TDR, they invited individuals to submit creative ideas to improve women's participation in the WHO/TDR Fellowship. They hosted the contest because it has been noted that though women who apply for a mid-career fellowship from WHO/TDR are just as likely as men to receive it, women have been less likely to apply.

I was one of the 6 finalists (out of 311 submissions) who had proffered as the top 6 solutions. We were supported by WHO and the London School of Hygiene and Tropical Medicine (LSHTM) to join and present our ideas at the Women Leaders in Global Health conference holding in London, UK on the 8th to 9th of November 2018. Not only that, representatives of WHO/TDR would listen to these ideas and possibly have our ideas implemented to increase women's participation in this fellowship. Of the 6 finalists, four attended and presented their solutions. The 'winning team' included Helen Anyasi (that's me, a medical doctor from Nigeria), Grace Gabagaya (another doctor from Uganda), Alejandra Leyton (a PhD Candidate from Bolivia) and Thandar Tun (a doctor from Myanmar). Two finalists Nsisong Asanga and Allan Okoth (Nigeria and Kenya) were unable to be at the conference for visa issues. We were graciously coordinated by Ewen Liu (University of North Carolina at Chapel Hill), Shufang Wei (SESH Global) and Dr. Joseph Tucker (SESH Global) during the process.

It was surreal to sit in an over 700-women-strong conference, soaking in all the wealth of knowledge and experience from established women leaders in health. The voices of emerging women leaders were not lost, it was inspiring to hear young women like me to use their voices for the greater good to push important and burning issues into conversations.
By Day 2, it came time for the team to present our solutions to a panel made up of: Dr. Pascal Launois (WHO), Mariam Otmani Del Barrio (WHO/TDR), Jocalyn Clark (The Lancet), Karen Goraleski (ASTMH) and a former TDR Fellow.
We presented our discussions in an informal TED-style, story-telling manner which fostered a robust discussion following the presentations.

What I believe were some of the successes of this approach was that:

Crowdsourcing resonates with the target population

As we discussed our ideas within in the weeks prior to the conference we saw common themes emerge across the problems and across the preferred solutions. Also, from the nods of assent and feedback from women around the room as we spoke to the graphs presented by Ewen and Shufang that showed a commonality in submissions, it supports the idea on which crowdsourcing is built upon. The idea is that engaging the group with whom you are trying to develop an intervention can be the key to providing the best solutions.

Crowdsourcing supports a more intersectional way of providing solutions

Every few years a new buzzword appears in global health and it looks like Intersectionality[1] is the new one (though its one I hope is here to stay), I simplify it thus: It's a way of looking at an issue through varied lenses so that you get a more robust perspective and hence are not one-directional in your approach to discussing or solving the issue. This was the case in our discussions as each of us brought a different perspective on the issue. I saw it through the lens of a career person with familial responsibility, Grace talked about how women in that target age may feel pressured to prioritize marital aspirations over academic ones, Thandar spoke for groups that are not reached simply because of unenhanced forms of communication whilst Alejandra spoke mental models that see women not reaching up to take these kinds of opportunities. Together we were able to show a very diverse picture of challenges faced by women and tailor suitable solutions.

What this contest has taught me is that in the field of global health and life in general, no one holds the wealth of knowledge and there is no one-size-fits-all answer to all the problems, we only know what we have learned and experienced. But by tapping into our collective knowledge, the 'wisdom of the crowd' so to speak, we can listen more to accomplish more.

--------------------------------------------------------------------------
[1] This definition from Wikipedia is the easiest to understand and most apt in my humble opinion as there are a lot of complex definitions out there