"Gay Friendly" Doctor Hackathon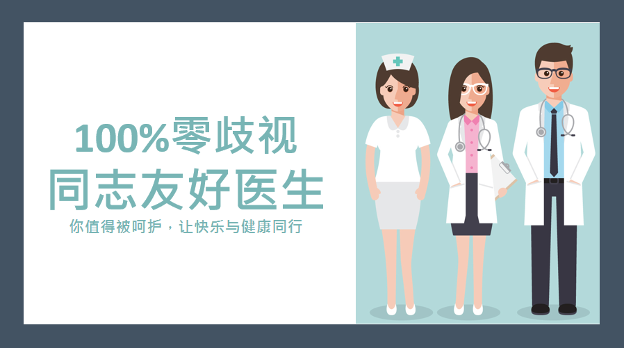 Objectives of the competition
To develop an online medical platform for gay men to find a suitable doctor/medical institution, make an online appointment and then access offline services, i.e. to achieve: (1) online search; (2) online consultation; (3) online appointment; (4) offline medical consultation; and (5) online evaluation. The platform can be in any form, it can be an app, WeChat applet or other convenient program, as long as it can provide better and more convenient dermatological and venereal disease-related services to the target group.
Open call process
1. Registration
Individuals or teams can apply
1) Individual entry
For individuals, the organising committee will match you with a team member after the initial screening.
2) Teams
Teams usually consist of 4 to 5 members, with no more than 5 members. If there are less than 4 to 5 team members after the initial screening, the organising committee will match you with a team member.
Note: Team members should include at least one gay man, the rest of the team members can be programmers, graphic designers, interface designers, product managers, health experts, etc.

2. Team formation notification
The competition organising committee will select and match the participants and teams based on the application information.
3. Material preparation stage
After the teams are formed, each team will have approximately two months to prepare their materials. During this period, the teams will be required to complete basic product design and programming work around the competition theme in order to refine and present their work during the 72-hour official competition period.
4. "72 Hours" Programming Competition
During the official competition phase, teams will refine their products, and will be guided and scored by experts from a variety of fields.
Open call period
3 January - 14 February 2019: Registration phase
17 February 2019: Notification of preliminary screening results and team formation
18 February - 3 April 2019: Material preparation phase
4 April 2019, 6:00 pm - 7 April 2019, 6:00 pm: "72 hours" programming competition
Venue
Guangzhou, China
Awards
1) We will offer a total of US$5,000 in cash prizes!
2) All selected ideas will have the opportunity to win prizes and may be adopted for use in the final product.
3) Winning team members will also receive a 3-month internship at Blued.
4) If you are a recent graduate, you have the opportunity to be given priority at Blued.
5) Each member of the team will receive a souvenir from us.
Awards
Open call support
We will provide you with food, accommodation and insurance for the duration of the competition and will fully reimburse your travel expenses in China.
You will need to submit a separate entry form, regardless of how you enter, and if you have any questions, please contact 欢迎咨询xyuan@seshglobal.org. If you would like more information, please follow seshchina.

Tournament Support