Research on the future of crowdfunding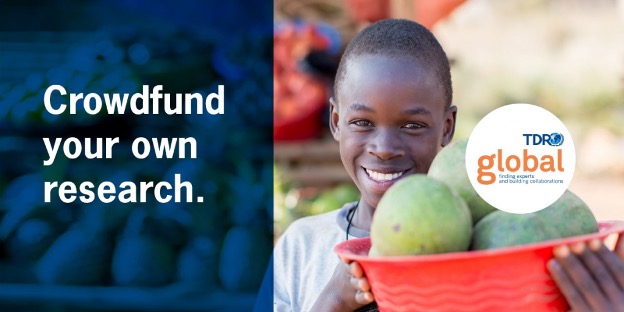 Hi, do you have an idea for a research study on infectious diseases in low- and middle-income countries that has jumped off the page?
Now, are you interested in engaging the public and seeking support for your research through crowdfunding?
SESH is currently working with TDR Global on a collaborative project to build crowdfunding capacity among infectious disease researchers in low- and middle-income countries. Crowdfunding for infectious disease research is both a science and an art - there has to be a compelling research question, as well as having a way to communicate effectively with the public. For example, Stephanie Powers used crowdfunding to successfully raise $250,000 for a global health project that reached more than 7,000 children. The project will aim to select outstanding researchers and help build their capacity to use crowdfunding for research related to the field of infectious diseases in low- and middle-income countries (LMICs).
About Low and Middle Income Countries
Please refer to the World Bank's definition of Low and Middle Income Countries (LMICs) or visit our website to find a list of LMICs.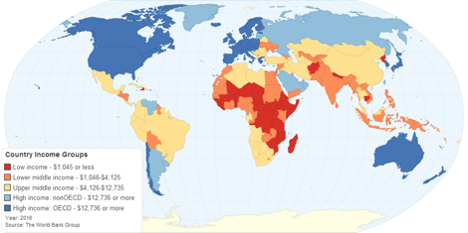 A gentle reminder: China is also a low- and middle-income country, so if you have an idea for research on infectious diseases, don't miss this opportunity!
Background
Many outstanding researchers in low- and middle-income countries focused on infectious diseases have compelling research ideas, but they often lack the institutional support needed to apply for research grants. Crowdfunding now allows researchers to seek direct public support. The project is designed to identify promising infectious disease researchers in low- and middle-income countries to build capacity for crowdfunding-supported research. Our team of experts will provide open access and tailored guidance to help you build an effective crowdfunding campaign and implementation plan, with the ultimate aim of enabling researchers to promote more effective crowdfunding through public engagement.
Who can participate
Citizens or long-term/permanent residents of low- and middle-income countries are eligible to participate, and we are particularly interested in ideas from women. At the same time, the research questions posed should respond to national health research priorities. Therefore, both Chinese citizens and researchers living in China are invited to participate!
Submission Format
Please organize your research idea into a work of less than 1200 words in English, which should cover the following.
(1) Scientific question and hypothesis;
(2) The significance of the project;
(3) Relevance to the public;
(4) Personal motivation for the research and personal connection to the disease and geographical location.
(5) The area in which you would like to request guidance.
Timing
The project has three phases.
(1) Launching the Challenge: to solicit ideas for infectious disease research in low- and middle-income countries;
(2) Capacity building workshops: to help individuals gain skills and crowdfunding information.
(3) Crowdfunding pilot: to seek limited funding (US$10,000 - US$50,000) for local research projects.
Deadline for submission of entries 30 June.
Important timelines.
16 May: start of the competition
30 June: Deadline for submission of entries
July: judging of entries
August: first round finalists will receive comments on their work
September-October: finalists make adjustments to their work
Mid-November: participation in a workshop organised by WHO, Geneva, Switzerland
December: Crowdfunding promotion of the research project
Prizes

All entries deemed outstanding by the steering committee will receive recognition from the TDR Global and SESH organising teams. Selected semi-finalists will be further reviewed and confirmed by the organisers before being invited to a three-day capacity building workshop in Geneva, Switzerland. These individuals will receive further training on crowdfunding. Finalists will run their crowdfunding campaigns and connect with thought leaders, potential funders and potential mentors.
Evaluation criteria include compelling research ideas, the ability to engage the public and a personal connection to the topic of infectious diseases, and a professional steering committee will oversee the progress of the challenge.

About TDR Global
TDR Global is a global scientific collaboration on research and training in tropical diseases, serving as a coordinator, support and global impact for infectious diseases in poverty. Established in 1975, TDR is jointly supported by the United Nations Children's Fund (UNICEF), the United Nations Development Programme (UNDP), the World Bank and the World Health Organization (WHO), and is led by WHO. For more information, please visit www.who.int/tdr.
Submit your work
Please click here to submit your entry and find out more about the competition.
Contact details
For questions, please email crowdfundingchallenge@gmail.com
Partners