TDR Clinical and Research Development Fellowship Promotion

This call explains a fellowship for mid-career scientists and clinicians in low- and middle-income countries to learn about infectious diseases clinical research. Selected fellows have an opportunity to spend one year working in a pharmaceutical company or product development partnership in a high- income country.
Deadline for Applications: 7 March, 2019 16:00 (GMT)

Background
Low- and middle-income country (LMICs)* researchers working on clinical trials often have limited experience and skills related to organizing, designing, and leading clinical research. The Special Programme for Research and Training in Tropical Diseases (TDR) organizes a fellowship to support LMIC researchers to obtain these essential skills, building capacity for leadership in subsequent infectious diseases clinical research. TDR is committed to achieving gender equity in its activities and strongly encourages women to apply to this fellowship.
*LMICs: We define LMICs according to the World Bank definition. A list of LMICs can be found
here.

Opportunity
Fellows in this program will have unique training and career development opportunities. They will be expected to learn about how to design, implement, and analyze data from clinical infectious diseases research studies. Upon return to their home country, they will be able to train peers and serve in leadership positions. The fellowship provides unique networking opportunities which will not only benefit an individual's career, but also strengthen collaborations between clinical researchers and staff in LMICs, research institutions, pharmaceutical companies and product development partnerships. One of the former fellows remarked, "This fellowship training has greatly improved myself and built my capacity in terms of research. I understand research, I know how it is conducted…everything from start to finish."More detailed information about former fellows is available below through our fellowship ambassador program or through the fellow profiles on the fellowship website (click
here
).

Eligibility
We encourage any applicants who meet the following criteria to apply: We encourage all applicants to consider applying. Successful candidates must:
be a post-graduate (MSc or PhD) or medical graduate with clinical and/or research experience in infectious diseases and
have obtained their first degree within 15 years of submission of the application and
have been a researcher or clinical staff member employed for the last 12 months in an institution with a registered legal entity in an LMIC* conducting clinical infectious diseases research and
be both a citizen and a resident in an LMIC*.
More information regarding fellowship provisions and details can be found on the TDR call for
applications page
.
Nominate someone to apply!-Fellowship nomination program
Do you know a potential candidate for this fellowship? Our nomination allows you to encourage people to apply. The nomination program is open to all and helps us to identify eligible candidates.
Please submit your nominee.
Fellowship Ambassadors
Do you have questions about the TDR Fellowship?
Would you like some pre-application advice from someone in the fellowship?
Three former fellows have kindly agreed to serve as Fellowship Ambassadors. This means that they are willing to answer your questions about professional and personal aspects of the fellowship. Brief biographies and contact emails are listed below. Emails will generally be answered within 48 hours of receipt.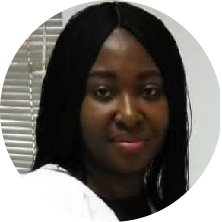 Dr Atinuke Olaleye from Nigeria
Email: tinukeolaleye@gmail.com
Dr. Atinuke Olaleye is a board-certified Obstetrician Gynecologist and Senior Lecturer at Babcock University and Teaching Hospital, Ilishan, Ogun State, Nigeria. She is also the Director of the institution's Centre for Advanced Medical Research and Biotechnology (CAMRAB). She completed her TDR Clinical Research and Development Fellowship at GlaxoSmithKline Vaccines Belgium, in 2018. She is an EDCTP Career Development Fellow, conducting research on parasite resistance to malaria chemoprophylaxis in pregnancy. She is also building capacity for clinical research, and for the establishment of a pregnancy registry in her institution, with the aid of a TDR re-integration grant. She holds a Masters in Public Health degree, and is undergoing doctoral studies at the University of Antwerp, Belgium.Her research interests include the perinatal transmission of infectious diseases and drug/vaccine safety in pregnancy.
Dr. Olaleye says about her experience: "The TDR Fellowship experience was a great avenue for developing both technical and soft skills that are of immense benefit in my current research work. The networking opportunities provided by the program has also blossomed into partnerships for research and capacity-building of younger researchers in my institution."
You can ask Dr. Olaleye about: family/visa related questions, networking opportunities, grant-writing skills, and re-integration.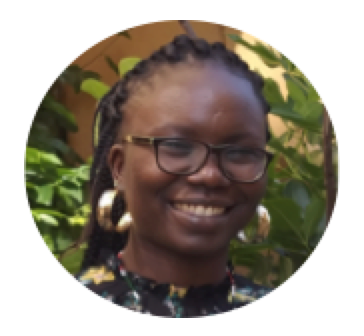 Dr. Clara Agutufrom Kenya
Email: claraagutu@gmail.com
Dr. Clara Agutu is a medical doctor with a Master's Degree in Public Health and in Infectious Diseases. She has a keen interest in infectious diseases particularly HIV, TB, malaria and sexually transmitted infections (STIs). She is enrolled as a PhD student under the Sub-Saharan African Network for TB/HIV research Excellence (SANTHE) fellowship award housed at the Kenya Medical Research Institute(KEMRI)-Wellcome Trust Research Programme in Kilifi, Kenya. Her PhD work is on improving facility-based HIV testing and understanding barriers to its implementation and scale-up. She worked with GlaxoSmithKline Biologicals in Belgium as a TDR clinical research and development fellow. There she contributed to phase 2 and 3 trials aimed at improving malaria vaccines efficacy and subsequent implementation in sub-Saharan Africa.She was able to embed skills gained from the fellowship into her current PhD studies. Dr. Agutu was also able to apply for and receive a TDR re-integration grant to support her studies and to implement research in Kenya.
You can ask Dr. Agutu about: family/visa related things, professional related or re-integration questions.
Dr. Maame Anima Attobrah Sarfo from Ghana
Email: animasarfo@gmail.com
Maame Anima A. Sarfo is a medical doctor specializing in paediatric nephrology at the Komfo Anokye Teaching Hospital in Ghana. She completed her TDR fellowship with GlaxoSmithKline Diseases of the Developing World Division at Stockley Park, UK. Dr. Sarfo was initially skeptical on embarking on this fellowship. She did not want to leave her little 3-year-old boy with a nanny in her home country. However, her passion for research, coupled with wanting to know more about the pharmaceutical industry propelled her to work out a manageable plan . This, she said, was the best decision she ever made and she has not regretted.
She has a Postgraduate Certificate in International Management from the University of Liverpool and is currently pursuing a Masters in Clinical Trials with the London School of Hygiene and Tropical Medicine .
She has been involved in Paediatric HIV and TB clinical studies. Most of her clinical trial involvement has been with the GSK Biologicals malaria vaccine study, which she is currently a part of at the Malaria Research Centre at Agogo in Ghana.
You can ask Dr. Sarfo about: balancing family and work, family/visa related things, or other topics. You can email her or reach her on WhatsApp +233 268125366
If you have any questions please contact: crdfellowship@gmail.com